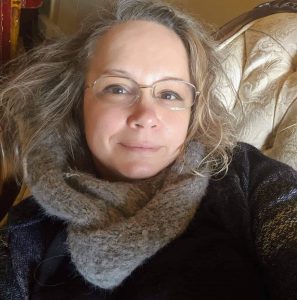 What is my "Why"?
Perhaps like you, I reached a point where I had to ask myself if I was living my best life, was I living at my full potential and if not, what was keeping me from doing so? With each passing year, I felt a growing awareness that we are granted only so much time in our lives and was I using mine being truly happy, fulfilled and purposeful?
What was my contribution to the world going be? As those questions grew ever stronger in my consciousness, it awakened in me a curiosity to learn and seek what options and experiences were out there that could offer me the answers and relief I was seeking.
Until then, I had only scratched the surface of learning about the healing powers of my own mind.  I began my search with a series of experiences including therapy, counseling, personal coaching, a variety of transformational seminars and 12 step programs, countless self-help and self-improvement books, medical doctors, treatment facilities, psychiatry, and more.
I had grown exponentially through those modalities however, I had hit a wall. Something was keeping me from making the internal changes necessary to take my life and career to the next level of success.  In a final moment of desperation I stumbled across a brochure in my physical therapists office offering Hypnosis for many of the things I had been suffering from for so long.
In those private sessions, I experienced spiritual and personal breakthroughs unlike anything else I had tried. It was hypnotherapy that helped me discover and more importantly access the powers within my subconscious mind, that offered me the ability and path to transform my life for the better. 
One by one, from personal goals and habits to deeper issues of self-esteem, self-love, prosperity vs scarcity beliefs, Complex PTSD, chronic pain, emotional eating, anger and much more, hypnotherapy delivered what felt to me, an organic, holistic, rapid, and comfortable path to the life goals and purpose I was seeking.
My curiosity and enthusiasm for this wonderful healing modality and my encouragement from my own Hypnotherapist, eventually lead to my enrollment in the Hypnosis Motivation Institute's Nationally Accredited College of Hypnotherapy. 
Once there, I learned so many wonderful and fascinating tools to assist people with empowerment and personal transformation that my heart raced with excitement in every class.
During my clinical hypnotherapy internship, I had the good fortune to work directly with the Director of the Institute and key Senior Staff Instructors to integrate all my prior learning experiences into my hypnotherapy practice, combining everything I had learned on my own path with the clinical hypnotherapy skills I had acquired at the College.
Hi, my name is Nicole (Nikki) Patrick and I am a Certified Hypnotherapist through Hypnosis Motivation Institute.     
Today, I am truly grateful to have found my life's passion. I am happily reaching out my hand to others who are on or looking for the path of personal transformation. Nothing fills my heart more than to witness a soul releasing its pain, processing their trauma, discovering its true potential and finding its purpose.  That's what happened to me and I compassionately welcome the opportunity to help facilitate it happening to you.
Call or message me if you would like a free phone consultation to ask questions and explore further the potential of our partnership in success.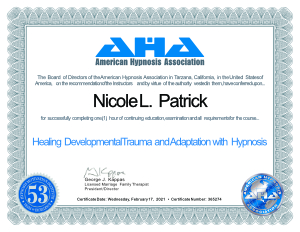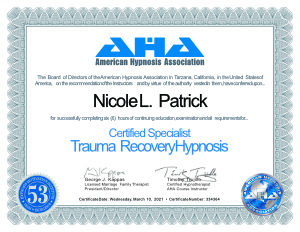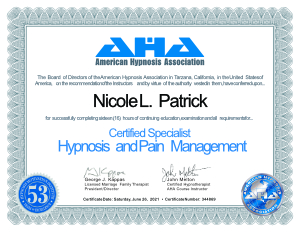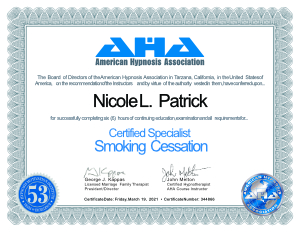 TESTIMONIALS
What Our Clients Say
So I have to tell you all about my outstanding experience with Nikki! I first went to her about 6 weeks ago. I have had a bad relationship with food for most of my life, she has helped me identify why I have the eating patterns I do and has helped me become more aware and helped to correct my thinking! I highly recommend seeing her.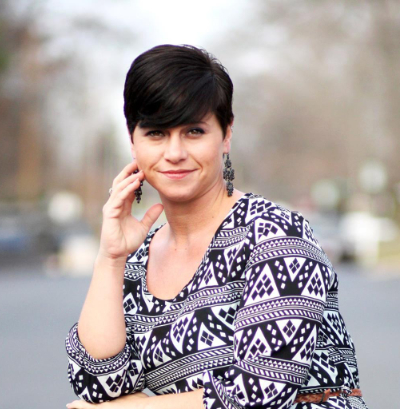 I have had the greatest healing experience in session with Nikki and I can't thank her enough.
I have really enjoyed our sessions and I know she going to help so many people with making great positive changes in their lives! I'm so excited for her and I wish her the best always. Thank you from deep within my heart.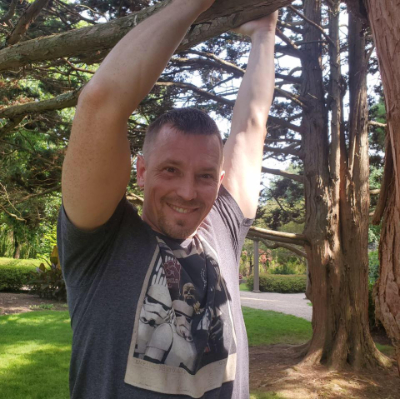 Jeff C.
Machinist & Full Time Student