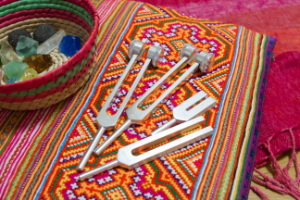 Sound Healing
Sound Healing is an energy therapy that uses tuning forks and other instruments to bring balance to all dimensions of your health. This type of therapy clears congestion and stress in your energetic field. Your energy field is the energetic blueprint of the physical, mental and emotional aspects of your health. It envelopes you and is embedded within every cell and particle of your body.
We have been taught to view ourselves as a chemical body, or as physical.  It has most recently been discovered that we are also electric. Anything that is electric creates its own electromagnetic field. Each and every one of our cells has its own electrical field. They combine to create a more unified field more commonly referred to as the energy field or aura.
Just like a musical instrument needs to be tuned up from time to time, our bodies also need a tune-up to keep our electrical circuits flowing strong. When the electricity in our systems depletes, the integrity of our body also diminishes, and this makes us susceptible to an energetic breakdown of our system. This can cause a number of health issues that are due to energetic depletion.
Stress, trauma, injury and general wear and tear on the body creates unhealthy energetic patterns that drain the body, leaving it unable to heal on its own. Sound Healing therapies remove this unhealthy static from the energy body, allowing our systems to run harmoniously.
Chronic pain, tension and patterns of emotional and mental trauma can diminish, providing opportunities for profound transformation in your health and wellbeing. We understand that many of us are "out of tune" with our own energetic bodies and/or have never explored this area of ourselves. 
TESTIMONIALS
What Our Clients Say
So I have to tell you all about my outstanding experience with Nikki! I first went to her about 6 weeks ago. I have had a bad relationship with food for most of my life, she has helped me identify why I have the eating patterns I do and has helped me become more aware and helped to correct my thinking! I highly recommend seeing her.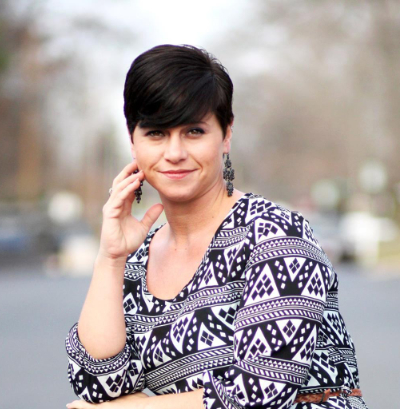 I have had the greatest healing experience in session with Nikki and I can't thank her enough.
I have really enjoyed our sessions and I know she going to help so many people with making great positive changes in their lives! I'm so excited for her and I wish her the best always. Thank you from deep within my heart.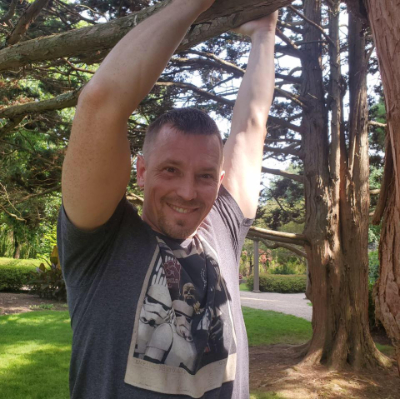 Jeff C.
Machinist & Full Time Student